Your home is a place where you can relax, unwind, and truly be yourself. Our personalities shine through in our décor and style choices for our homes. Recently, there has been a shift in interest to create a modern, minimalist home with very minimal clutter while also allowing your personality to shine through. It is easier than you think to create a minimalist feel in your home, and it also comes with many unseen benefits.
Benefits of A Minimalist Home
Less clutter = less stress: Having less clutter in your home is also easy on the eyes. Seeing clutter in your home (clean clutter or dirty clutter) still causes a reaction in your brain that leads to subconscious stress. Eliminate unnecessary stressors in your life but decluttering and adapting the minimalist lifestyle.
Easier to clean: The less things you have in your house, the less things that you have to clear around. Vacuuming is easier with less items in the floor to block your path, less décor on a side table means less to lift and dust under
Decreasing Clutter
Decreasing the amount of clutter in your house is the key to keeping a minimalist look, but do not declutter so much that your home is no longer functional for your lifestyle. This a common mistake that many people make when they begin to declutter and remove items from their home. To fit the lifestyle, one may remove furniture or appliances that they think is unnecessary, when these pieces are an important part of their daily lives.
When it comes to a modern home, simpler is better, but this doesn't have to mean boring. Think quality over quantity. Keep items that will a longer lifespan rather than four items that may last for a month each. It is also important to keep items that make you happy. Just because someone else may see an item as a luxury and unnecessary, this doesn't mean that it doesn't have a more significant role in your life. Modern and minimalist can still be fun, personal, and practical.
Invest In Smart Features
To truly create a modern home, invest in smart devices and technology for your home. Technology has continued to improve to make daily tasks easier and more automated. Many devices and appliances can even be controlled from your phone to help you save money and protect the things that matter most to you. Devices like smart thermostats, doorbells, and water heaters are all common examples of way to make different elements in your home smarter. The Eccotemp SmartHome Mini Tank Water Heater is no exception. With voice commands and smart button technology, heating water has never been easier. The Eccotemp Smart App also allows you to track your energy consumption and turn your water heater on and off remotely, saving you money and time. All these smart features are contained within a sleek, modern design that is small enough to fit under your kitchen sink.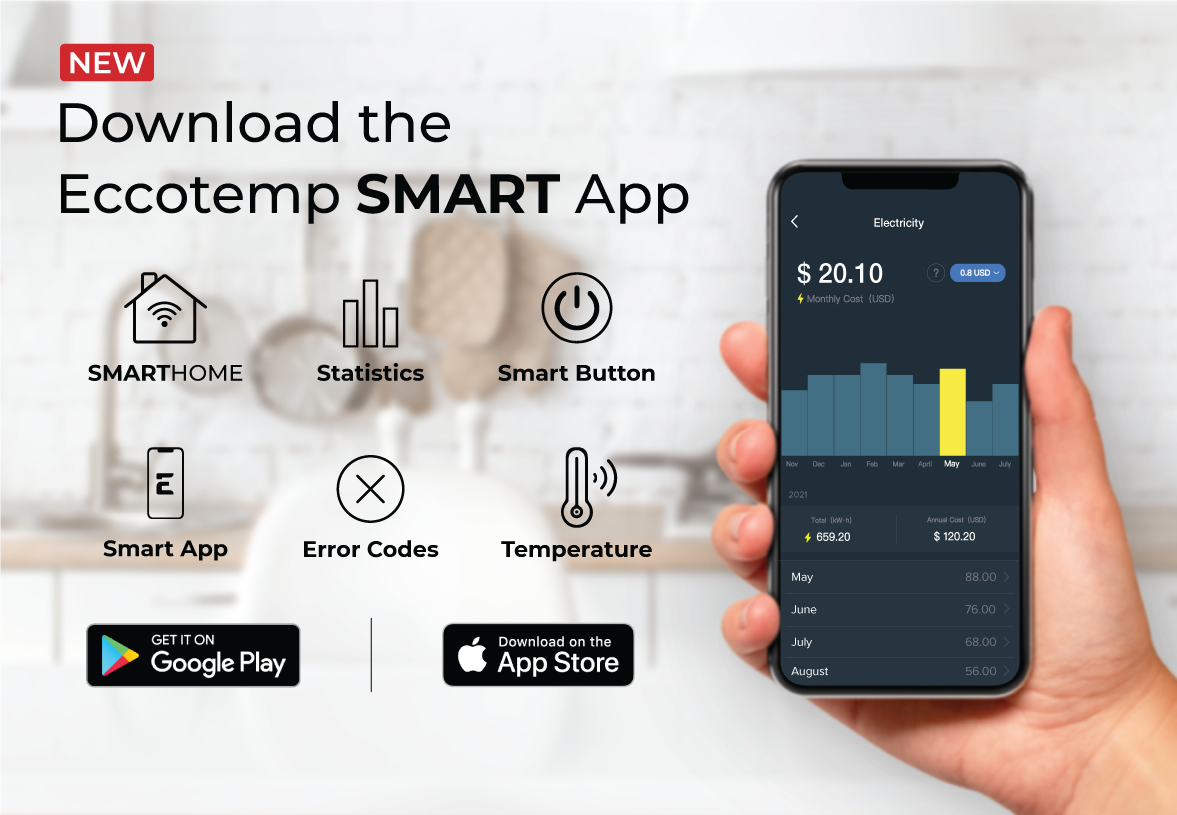 Store Stuff Out of Site
Decluttering is important, but it is important to keep things that you will use in your home. To ensure that your home still has a clean, minimalist look, try and hide things out of site as much as possible. For example, using hidden cabinets to store smaller appliances like toasters and coffee pots, or installing a point of use water heater directly under your sink so that the cabinets hide it. The Eccotemp SmartHome Mini Tank Water Heater is small enough to install under your sink and provides a powerful boost of hot water that plumbs in line with your existing plumbing.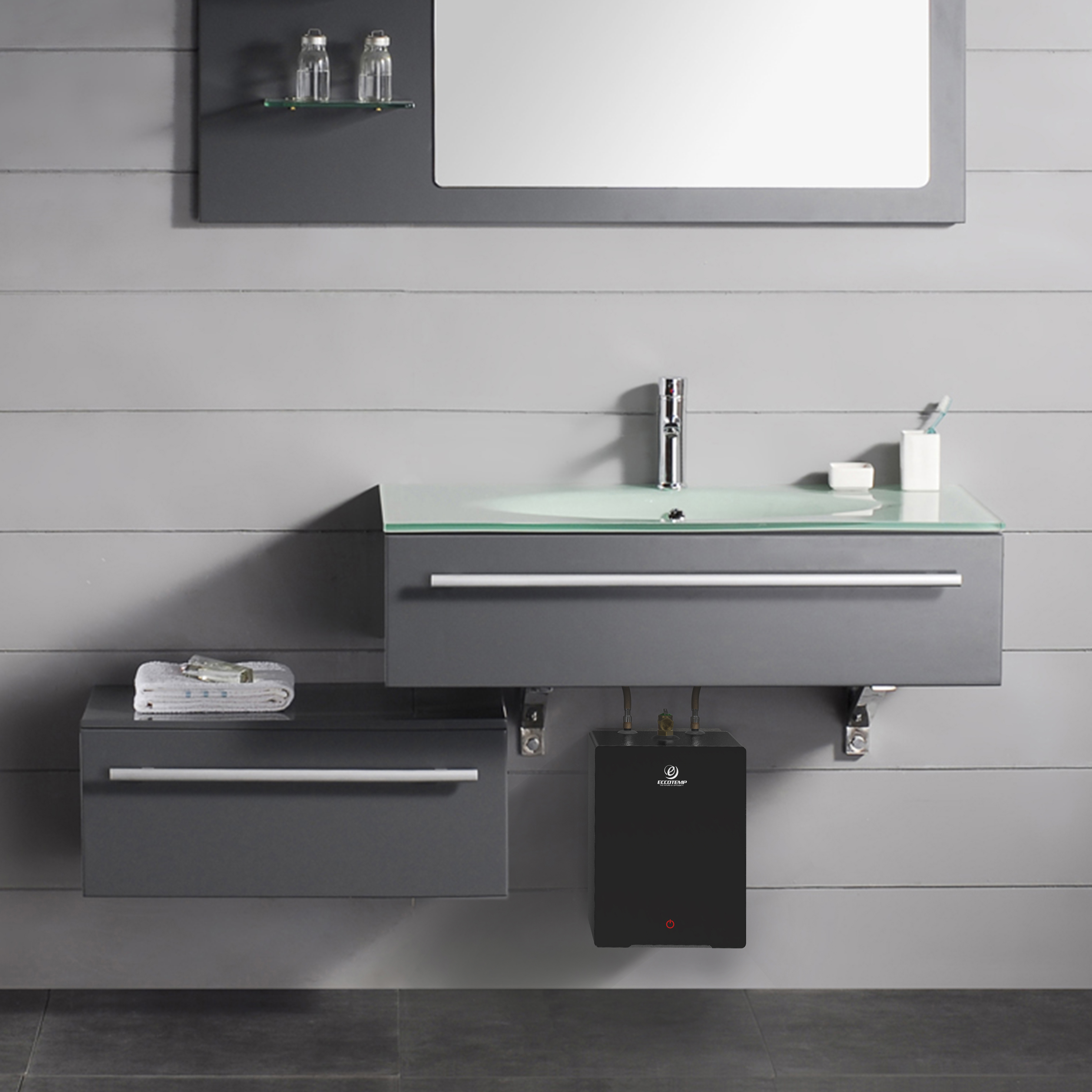 Simple decorations
Using simple, but personable decorations in your home is a great way to keep your overall style minimalistic, while also making your home feel like you. Limiting your décor to one or two pieces per room will prevent the room from looking cluttered, while still giving it personality.
Use Subdued Colors
Your home is supposed to reflect you and your personality, and act as a space for you. Expressing who you are through your décor and color choices is one of the best ways to give your home personality. However, using more subdued colors rather than bright colors tends to be less stressful on the eyes. Avoiding patterns or prints also helps give your home a clean cut, modern, minimalist look. This can go for your carpets, rugs, curtains, furniture, and even your appliances. Many appliances can fall into the modern theme as well with sleek, all black designs that are becoming more common. The Eccotemp EL22i Whole Home Gas Tankless Water Heater has a sleek design that fits perfectly into any minimalist, modern home. With an LED screen, this tankless water heater is as modern as it gets!