Horses are free spirited animals, and they need equipment that can keep up with them. As an equestrian (or aspiring equestrian) and horse caretaker, it is important that you have gear that keeps them strong, healthy and well-groomed. Owning a horse is a big responsibility but with the right essentials, you can give them the tender love and care they deserve. As the weather warms up, it's the perfect time to check on the basic items you have and restock as needed. Read on to see more equestrian supplies to add to your stash.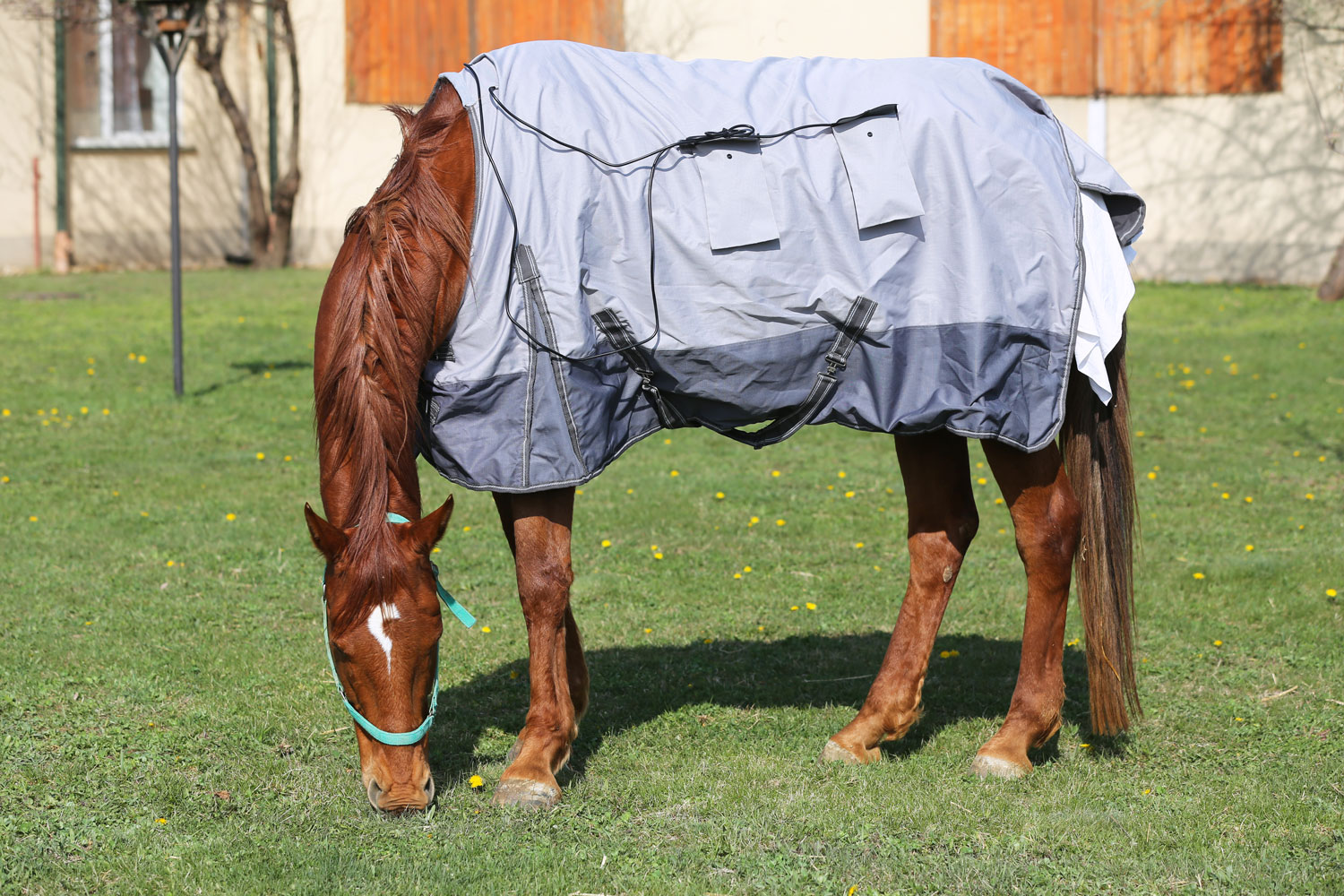 Anti-Sweat Sheet
There are many products you'll want to have for your magnificent steed, including an anti-sweat sheet. This cloth will come in handy for your horse after work outs or baths because it's lightweight and absorbs moisture. By soaking up the sweat, your horse is less likely to experience chills and can dry off more quickly. Although anti-sweat sheets help regulate body temperature, it's a good idea to monitor the sheet and remove once there's excess moisture.
If your horse is sweating tremendously, it could be a sign that they are not in good enough shape for their level of work or exercise. Heavy sweating could also mean something is causing them stress so be aware of the environment. Horses lose a lot of liquid when sweating so it's important that they drink plenty of water to avoid dehydration. Although you can lead them to the well but can't make them drink, have more than enough water available just to stay on the safe side.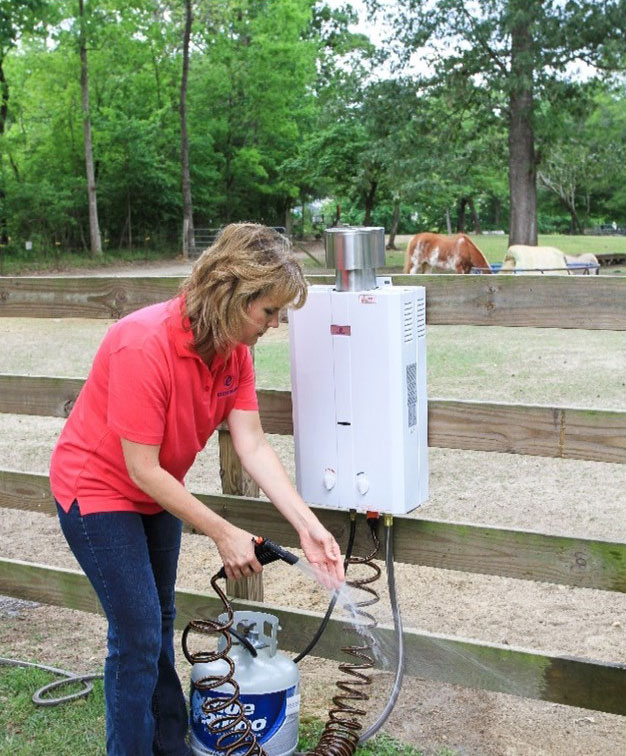 Portable Tankless Water Heater
Now that your horse has been frolicking around and sweating their cares away, it's time for them to enjoy a soothing shower. In addition to good-quality shampoo, sponges, towels and patience, you'll need a way to provide a comfortable bathing experience for the both of you. The L5 and L10 Portable Tankless Water heaters are easy to install and perfect for the novice or experienced horse owner. By supplying warm water, the portable water heater will help your horse stay relaxed throughout the bathing process.

Both the L5 and L10 are powered by 2 "D" batteries, so in the event, there's no power, you can still have access to endless hot water. When it's bath time, just attach a garden hose from your main water supply, along with a standard 20 lb propane tank, and your well-maned friend will be in shower paradise. The L5 model includes a shower head. For the L10, you will need to purchase one separately or select a shower set bundle. The L10 also comes with a rain cap to protect against rainwater and debris.
Feeling fancy? For an upgraded, sleeker version of the L5 and L10, see Luxé models.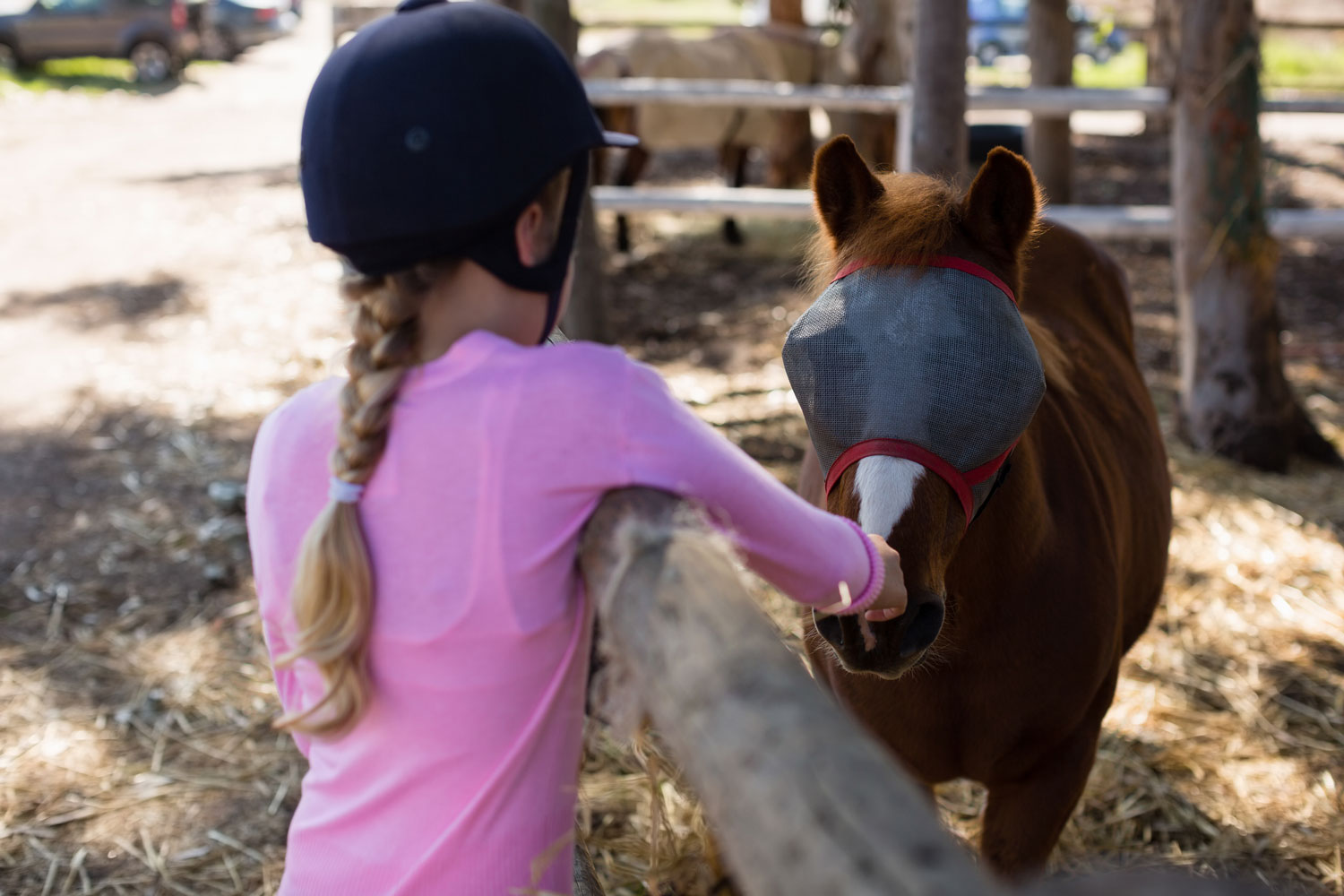 Fly Mask
Warmer weather means a lot of sun and fun…and lots of bugs. When you're out enjoying the fresh air then an insect starts flying around your face, you probably don't hesitate to swat it away. Well, for horses, that's quite the challenge to do. That's why a good fly mask is useful, especially during the hotter months. The masks cover the horse's eyes, jaw and sometimes ears to protect from flies and other biting insects. Aside from repelling insects, fly masks can also help filter out the sun.
As with anything, moderation is key. In the age of face masks (for humans) we should understand it's not meant to be worn constantly. Be sure to remove the fly mask at times and clean it as well. Before committing, ensure that the mask you buy fits your horse properly.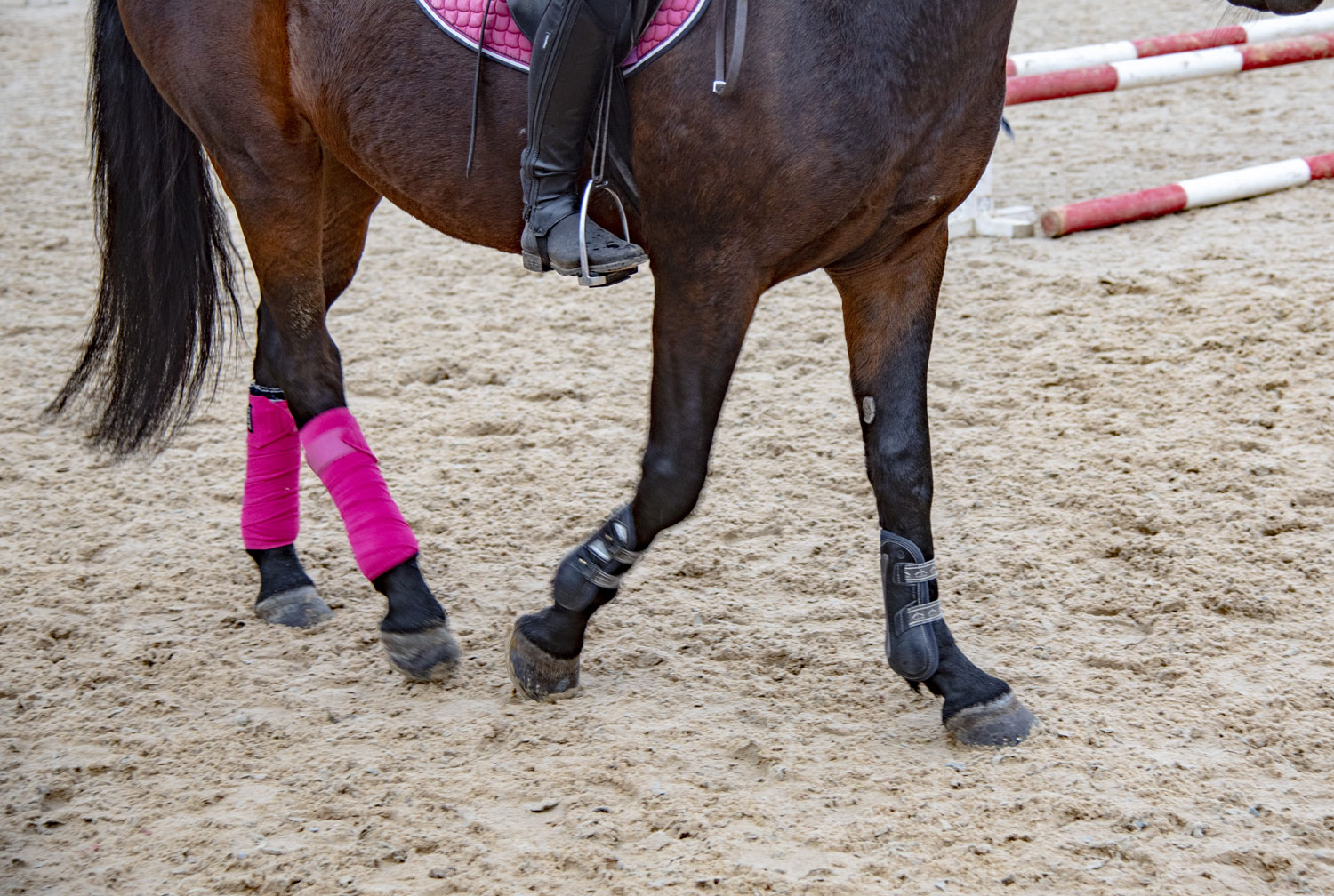 Leg Wraps & Leggins
Yes, horses can wear leggins too but for them, it's for protection. Like fly masks, leg wraps and leggins protect against painful insect bites but they also help reduce constant stomping, which can cause hoof cracks, joint irritation and leg fatigue. Additionally, they provide support during training and exercise. The material should be durable and breathable so that comfort is achieved whether in the stall or the pasture. As with all other gear, be sure to check for signs of wear and tear that could affect performance and safety.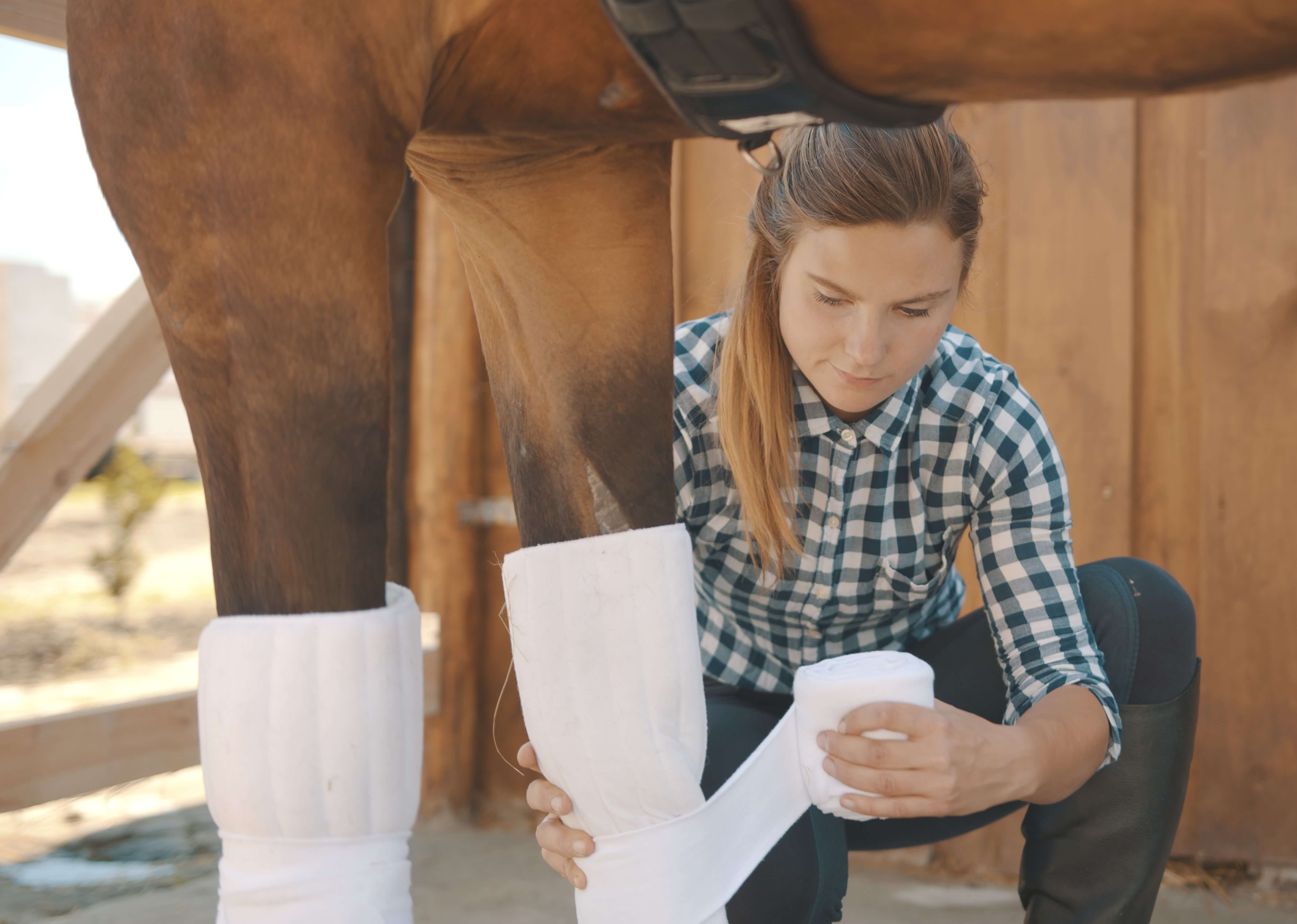 First Aid Kit
If you don't already have a first-aid kit, be sure to add it to your stockpile. As mighty as they are, horses are prone to injuries just like other animals. To treat minor injuries, be sure to keep the following on hand in your equine first aid kit: bandages, gauges, vet wrap, duct tape and antiseptic spray or cream. It's also important to research common injuries horses experience. Additionally, having a support system and professionals you can lean on will make it easier to deal if difficult circumstances arise. Remember to always seek the help of an equine veterinarian for major injuries. Have a first-aid kit available for yourself and others as well.
Working horses spend their time doing various activities such as, racing, trail riding or cattle work, which can take a toll on them. Even a day of roaming in the pasture can be unpredictable. Providing them with good nutrition, training, and managing their body weight are all great ways to keep your horse living and performing well.