Enjoying a Canadian camping experience depends on a couple of factors, the first on the list being the weather! While there's always a better season than another to go camping, don't let the cooler nights stop you.
Ensuring that you have a reliable portable camping water heater at hand is one way to guarantee warm camping showers on a daily.
What is a Camping Water Heater?
A camping water heater is relatively compact and mobile and can easily be carried from one location to another. Camping water heaters are energy efficient, given their ability to produce hot water on demand. This device has many pros for campers, as they enjoy the luxury of a hot shower while camping.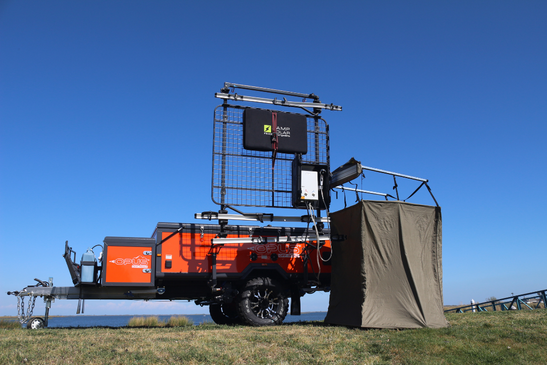 How Do Camping Water Heaters Work?
But how exactly do camping water heaters work? In simple terms, portable water heaters use fuel to heat your water source on-demand. The heater is attached to a fuel source like propane and water supply.
Water is heated as the cold water travels through the pipes inside the unit, with the power hookup being gas-powered or electric, depending on user preference. The water heater's sensors, valve fan, heat exchange, and power source allow this process of heating the water to be quickly.
Once the sensor activates the power source, the burner starts to heat up and voilà - the water heats up as it passes through the heating system! As soon as the water stops flowing, the burner automatically shuts off.
When you're on the go camping, you need a reliable water heater that can turn cold water hot in a matter of seconds.
Those effectively run propane without a pilot light, activating on water pressure and therefore much more efficient without wasting gas.
The best thing about portable camping water heaters is that they are lightweight, mobile, and compact - essential for seamless access to hot water during a camping trip. The plus? No electricity is required!
Benefits of Having a Portable Water Heater for Your Next Camping Trip
Portable water heaters are easy to set up and don't require power toolsor professional installation.
With

Eccotemp's range of Portable Water Heaters

, you can choose from models with basic features such as simple to use gas and water flow knobs to luxe upgrades like a LED digital display with water and gas indicator lights. They also range in capacity from 1.5 GPM – 3.0 GPM.
No electricity is needed. Portables run on a standard liquid propane tank and are equipped with an electronic ignitionpowered by 'AA' or 'D' batteries.
Access to hot water on the go provides the luxury of a hot shower anywhere.They are also great for washing dishes camp side and spraying down gear.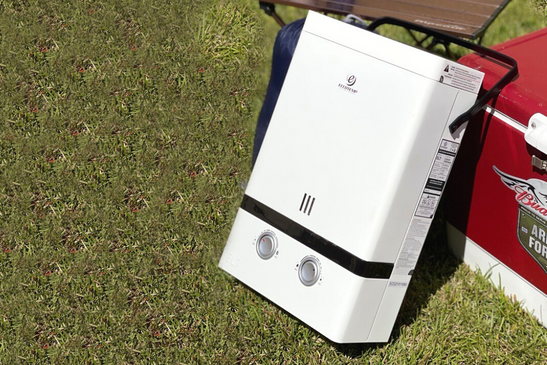 The idea of a portable camping shower is doable with Eccotemp's large selection of Portable Tankless Hot Water Heaters - allowing you to get hot water on demand while camping. Nothing better than an outdoor camping shower in the wild, right? But before you proceed with shopping around for one, make sure you have all the information you need to make the best choice.
Visit our page to make your comparison on Eccotemp's portable water heaters.