Van conversions are growing in popularity and give adventurous spirits the chance to hit the road and experience a minimalistic lifestyle. Van life may be growing in popularity; however, no two vans are ever the same. Depending on your lifestyle, priorities, and preferences, the way you personalize your van is unique.
Space is limited when you are living in a van and finding ways to maximize your space can be tricky. A great is to find creative ways to store things overhead. Hooks, shelving, netting, and hanging baskets are all affordable ways to save space without breaking the bank. Placing small hooks overhead throughout your van is another simple trick to help keep track of your belongings and save space.
Another way to save space while traveling in your van is to bathe outdoors. With a portable shower tent , Eccotemp Portable Tankless Water Heater, and a pressurized water source, simply hang your portable water heater in a convenient spot to enjoy a hot shower outdoors. Eccotemp portable water heaters are powered by batteries and a standard 20 lb. propane tank so you will never have to compromise space to have a warm shower. If you are going to be traveling to an area where a pressurized water source is not available, invest in the Eccotemp Eccoflo 12v Pump and Strainer to pressurize water from any water source. Powered using only 12V, this water pump can be used virtually anywhere and comes with everything needed for quick and easy installation.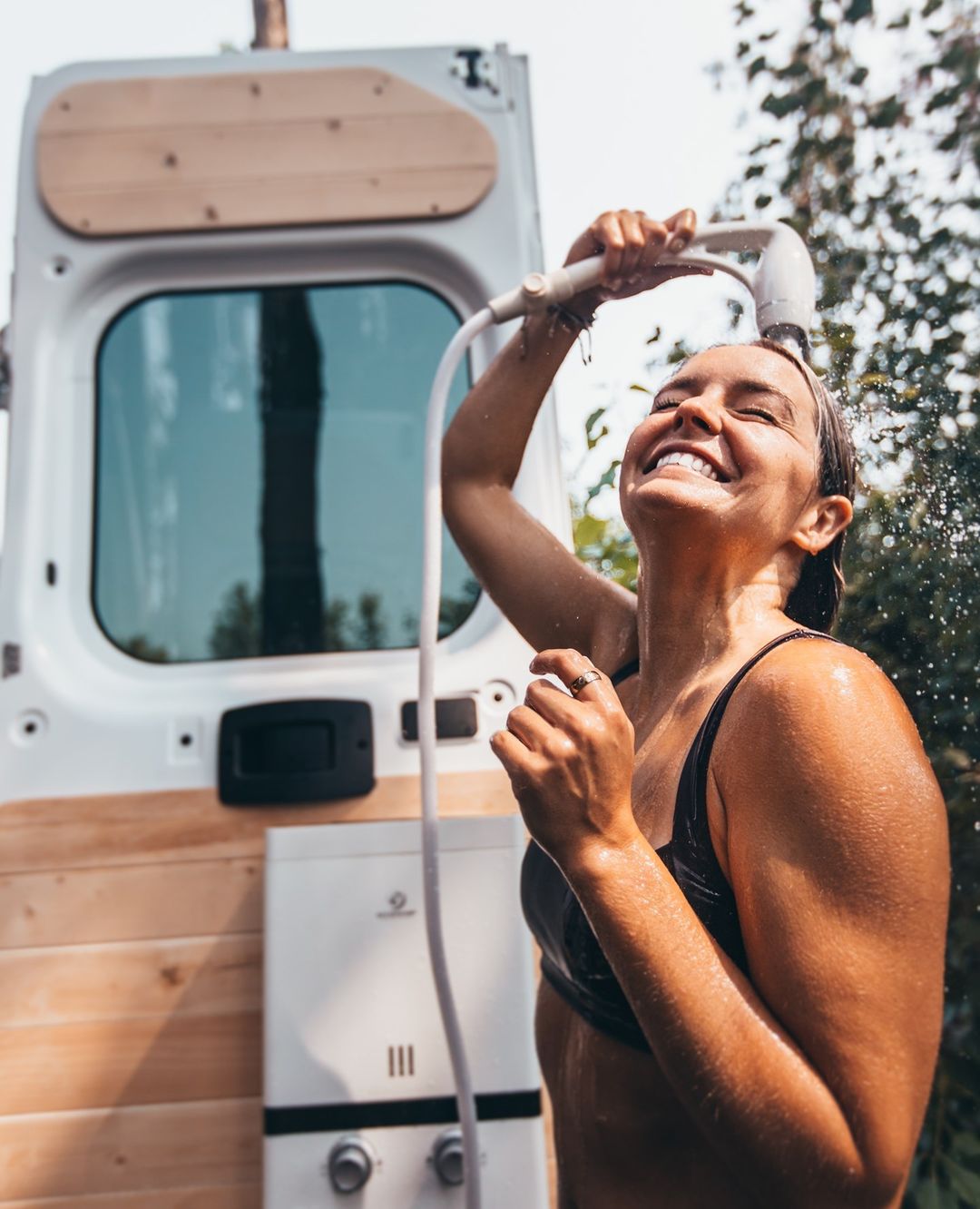 An Eccotemp Portable Tankless Water Heater is also a useful kitchen tool. Whether your van has a small kitchenette, or only space for eating outdoors, this tool can prove to be beneficial. If you do not have a sink in your van, an Eccotemp Portable Tankless Water Heater can provide warm water for dish washing. If you enjoy your meals outdoors, wash down the area after with the showerhead attachment to prevent bug from entering your living space. No matter what your kitchen situation may be, an Eccotemp Portable Tankless Water Heater can help.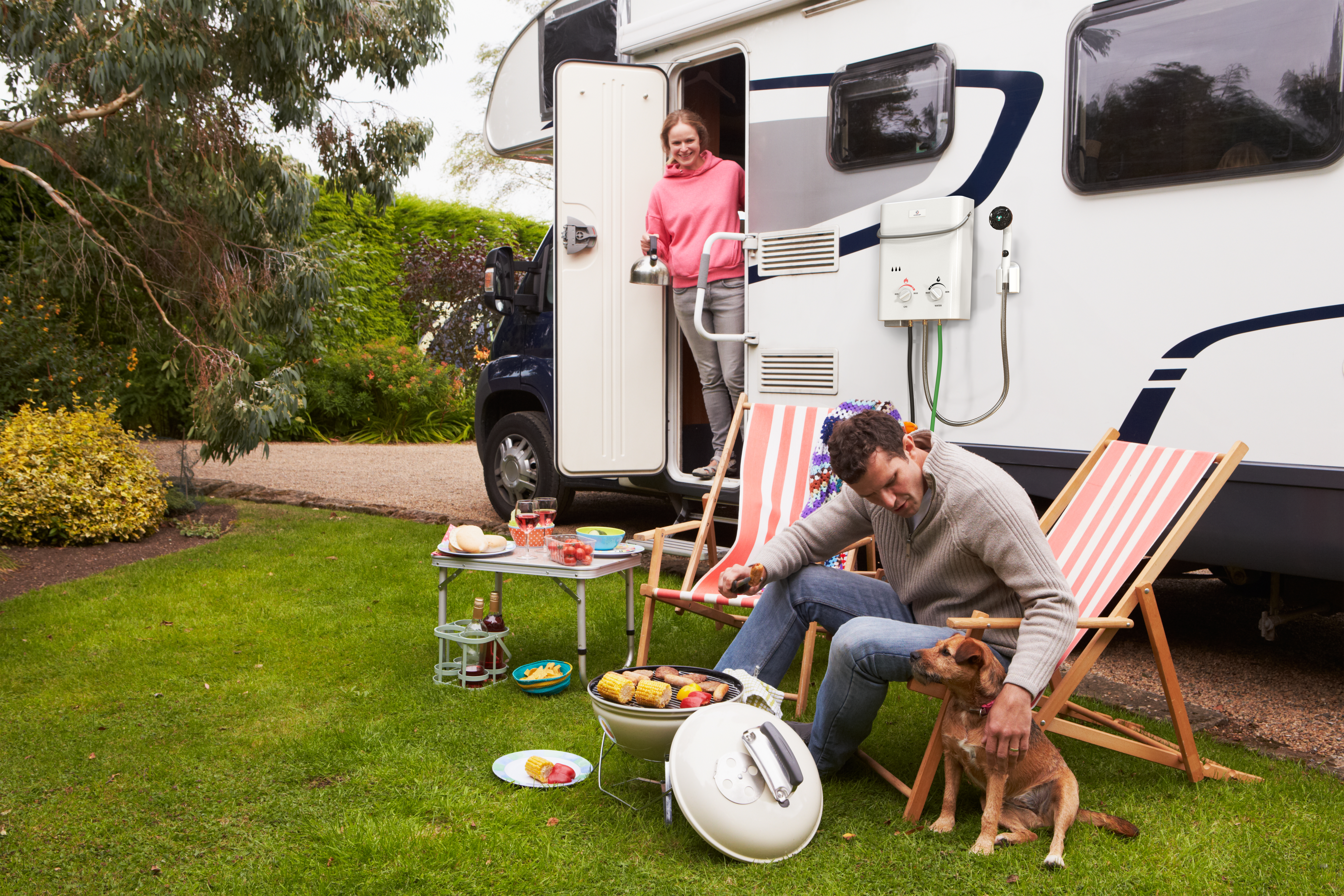 When designing your van, make sure to consider the safety of the elements you are adding to your van. For instance, your van will be moving which means that hitting holes in the road, speed bumps, and travelling up steep hills are all a possibility. The last thing you want to worry about while on the road is having your belongings sliding and opening while you drive. If things fall, they could lead to damages to other items in your van. To prevent damage, consider installing locks for all your drawers to keep them from opening as you move. Having drawers that lock is also a great way to increase security when you are away from your van. If you have any shelving, install a short barrier, or install them at an angle to keep items from falling off.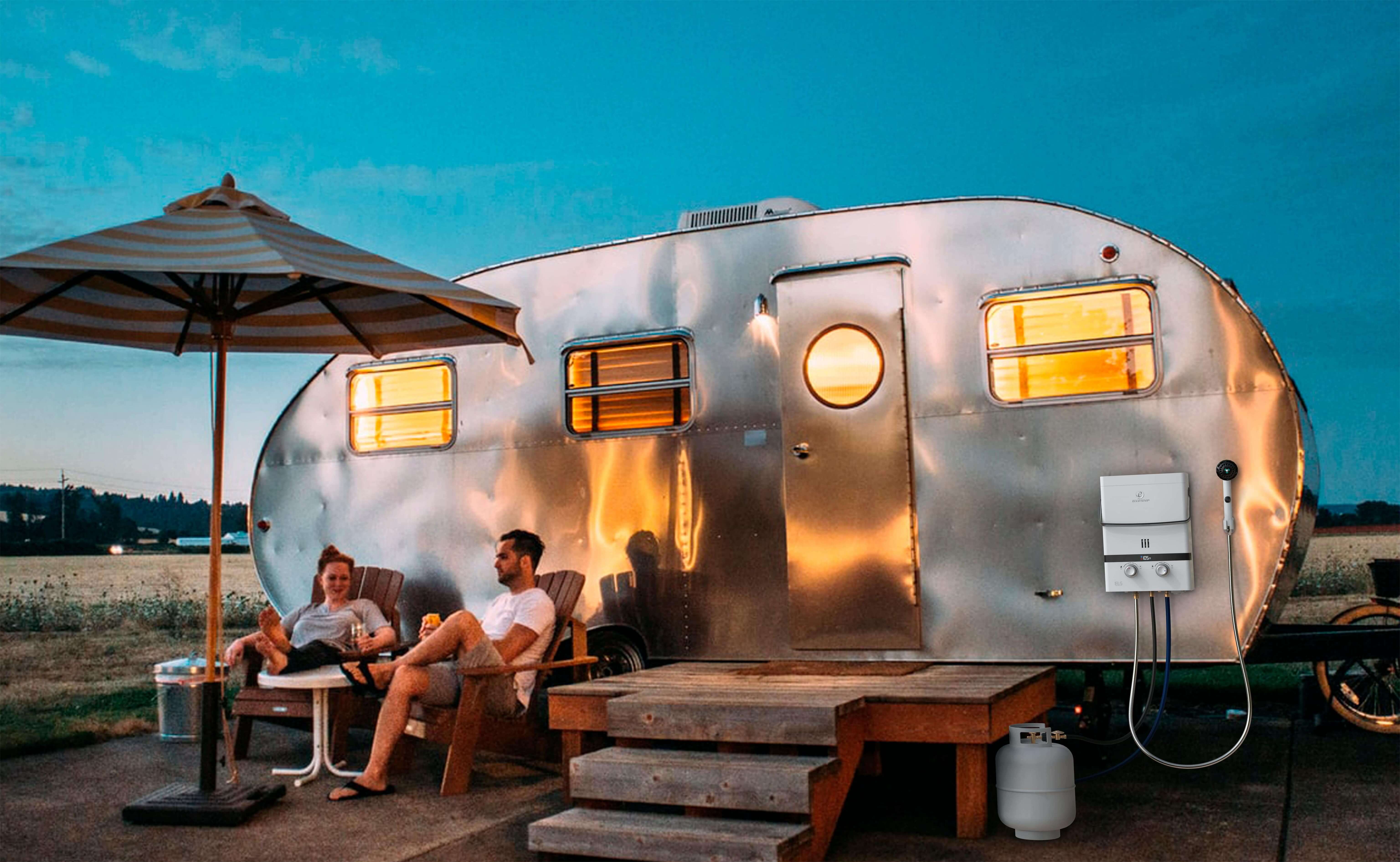 The most important thing you can do when creating a blueprint for your van is to make sure that your van works for you. Everyone is different and values certain elements of the van more than others. For example, many people work from their vans so if you need a workspace, maybe a nice comfortable workspace is a little more important to you than the amount of cabinet storage you have. If you do not work from your van, maybe you can sacrifice workspace for a larger refrigerator. Outlining your specific needs and wants before beginning the van conversion process can help save you future headaches.