Whether a pro adventurer or a newbie to exploring the great outdoors, you're likely familiar with the term "overlanding." In short, overlanding is traveling to remote destinations, with the journey itself being the primary goal rather than the destination.
Overlanding is very vehicle-dependent and often requires off-road capable vehicles so that travelers can discover remote trails and places that are "off the grid." Now, if overlanding is one of your bucket lists, here's a quick checklist that can help you track what to pack, including what overland gear you'd need!
Here's what to consider for your next overlanding journey: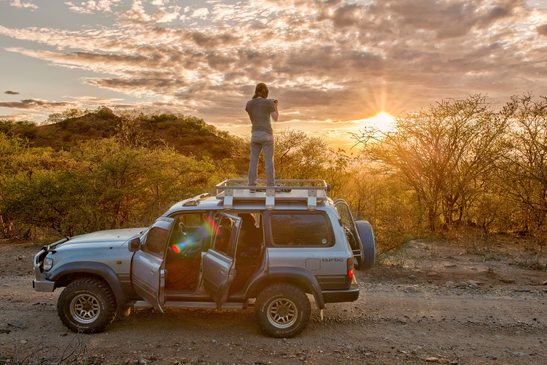 1. Research the terrain/weather of your destination!
First things first! Before you even consider what items you can take on your overlanding journey, ensure that you know the areas you're planning on visiting regarding terrain and weather. Accordingly, you'll be able to decide which equipment you need and in what amounts.
2. Essentials to pack for your overlanding journey:
● Water
● Food
● First Aid
● Cooler
● Tent or sleeping shelter
● Map/GPS or satellite communications
● Outdoor clothing
● Extra beanies and gloves (especially if you're venturing out during the
colder Canadian days!)
● Bedding
● Camp kitchen powered by propane
● Table
● Chairs
● A tool kit for your vehicle in case of any emergencies
● Portable compressors for things like airing up tires
● Mosquito/insect repellant, bee sting sticks, and allergy meds in case you
develop any itching
● Flashlight
● Matches or lighter
● Tire repair kit
● Vehicle fluids (engine oil, coolant, grease, transmission fluid, power
steering fluid, etc.)
● Standard propane tank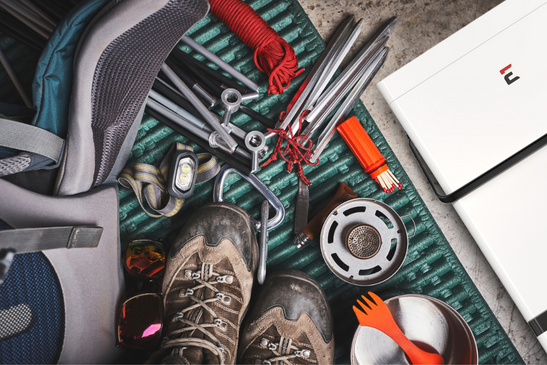 3. Don't forget a portable shower!
Most importantly, you want to be able to have that "Jeep shower" experience - so don't forget to buy/pack a reliable portable shower that does the job. With a portable shower, not only will you be able to take a hot outdoor shower after a long day of overlanding, but you'll also be able to wash your gear, dishes, etc. easily.
Eccotemp's EL10 Luxé 3.0 GPM Portable Tankless Water Heater is perfect for those hot outdoor showers. The EL10 is one of the highest rated GPM Portable Water Heaters in the World thanks to its durable steel carrying handle and compact portable body. It's capable of reaching temperatures between 50 to 120 degrees Fahrenheit. This model includes an electronic ignition powered by 4 "AA" batteries making it great for off-grid or any location where electricity is not readily available.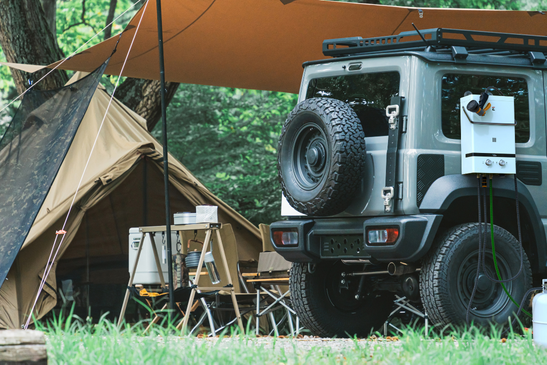 So, if you've already decided that overlanding is on your list for the next adventure, then keep this checklist handy to ensure you have all your essentials while you're off the grid!