Calgary is a booming city nestled between the foothills of the Parkland National Region and the Grasslands Natural Region that many in Canada call home. If you live in the heart of the city, or in a suburb right outside of town, the warm summer weather and abundance of activities satisfy the needs are all that call Calgary home. If you are new to the area, or a long-time resident, odds are you have hot water in your home. But how much do you really know about where your hot water is coming from. Tankless water heaters are an energy efficient, cost, and space saving, hot water alternative to tank style water heaters. If you are looking to upgrade your current tank water heater, or simply looking to buy a new home, continue reading to learn more about the benefits of owning a tankless water heater in Calgary.
Winter Sports
Due to its proximity to the Rocky Mountains, winter sports are a very popular pass time in Calgary. Winter sports are so popular here that in 1988, Calgary hosted the Winter Olympics. With local National Hockey League teams, the Calgary Flames and the Edmonton Oilers, backyard hockey rinks can be found full of children during winter months. Eccotemp Portable Tankless Water Heaters are the perfect ice resurfacing solution for backyard ice rinks. Easily fill in any cracks or holes in the ice around any part of your rink with your portable that is lightweight and easily to maneuver any large area. The versatility of an Eccotemp Portable makes it easy to use in the winter months for your ice hockey rink, but you can also enjoy outdoor showers in the warmer summer months! Portable tankless water heaters do it all!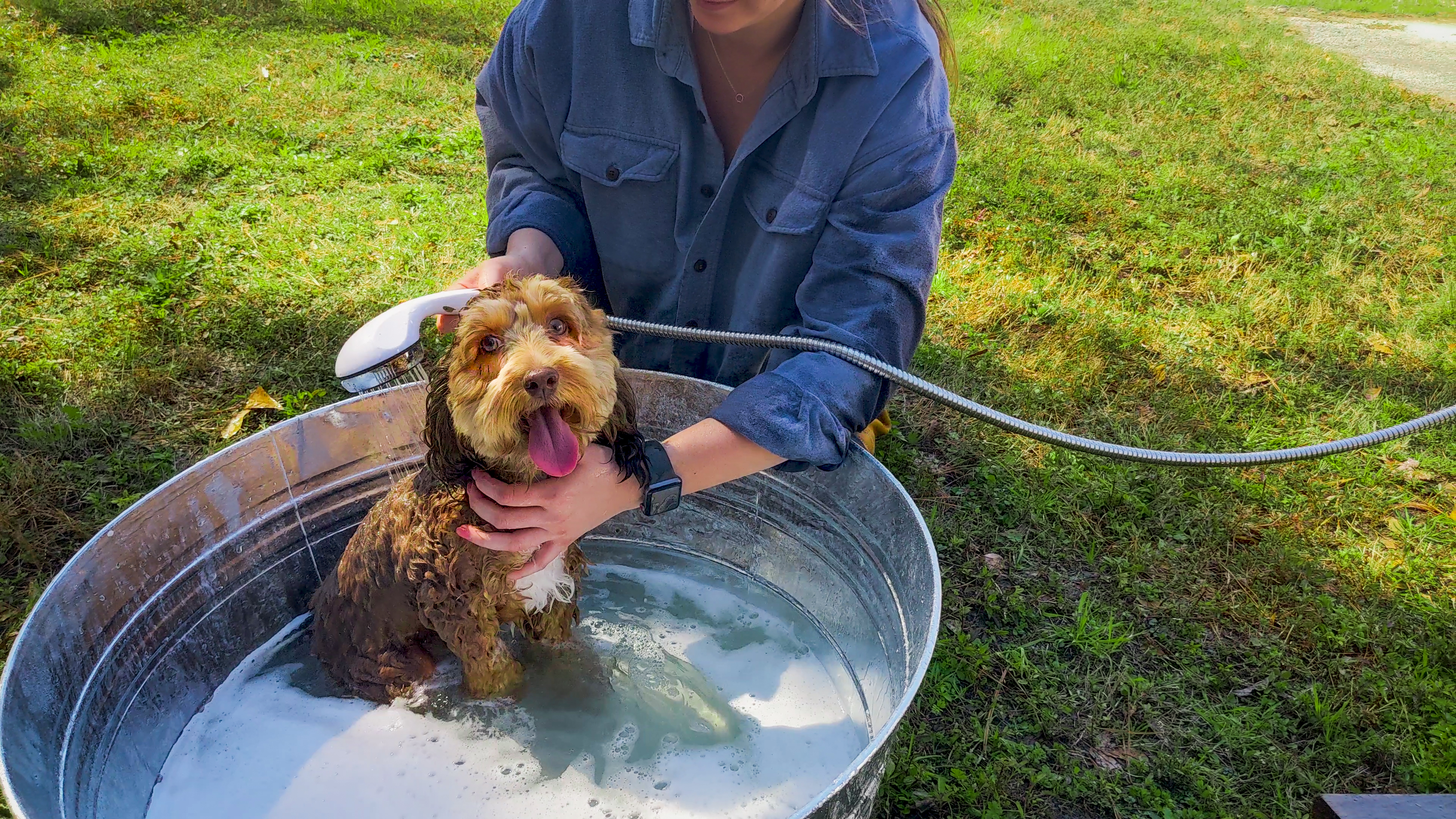 Consider the Weather
Out of Canada's 100 largest cities, Calgary experiences the most sunny days out of the year compared to the other 99 cities. The warmer months of June, July, and August allow residents to enjoy all the activities that this city has to offer. If you live outside of the city, like many newcomers do, a portable tankless water heater can help make chores around your house easier. Washing your pets, your car, or your windows is much easier, and enjoyable with portable warm water.
Even though Calgary experiences 300+ sunny days every year, the winters can still reach freezing temperatures. For this reason, indoor tankless water heaters are recommended over an outdoor model. Eccotemp Outdoor Gas Tankless Water Heaters are equipped with anti-freeze protection to help protect from cold temperatures, but this does not fully prevent freezing. In very cold areas (like Calgary in the winter) and when the temperature is under 32°F, or in event of an ice storm, freezing will occur as the heating power limit is exceeded. Because Calgary is prone to hailstorms every few years, indoor tankless water heaters are the best option for homeowners.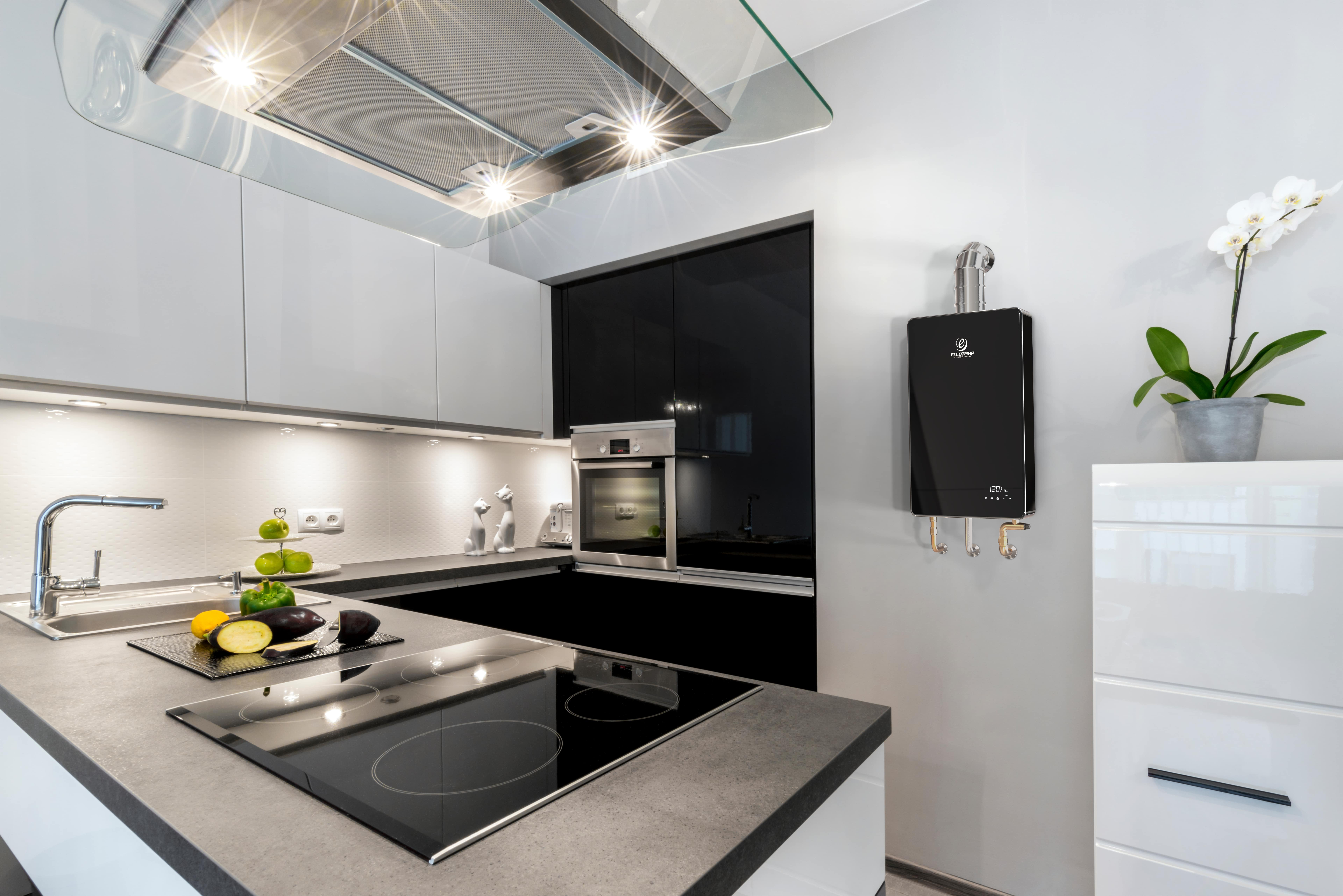 City Living
Calgary was voted the best city to live in Canada in 2019 so living space in the heart of the city can be hard to come by. If you do find a small apartment to rent, it is often very expensive due to the high demand. However, if you are one that calls an apartment in Calgary home, it is important that you take advantage of every square inch of space that you have. Indoor gas tankless models and indoor electric tankless models are great options for apartment living with less faucets and people than a whole home might have. These indoor models can be installed on the wall, saving you floor space. As an extra boost, electric mini tanks can be installed under your sink to plumb in line with your existing plumbing. The Eccotemp SmartHome Mini Tank is technologically advanced with voice command and smart button technology to make heating your water in your apartment easier than ever. Control your water on your phone and view live usage statistics to help save you money.
Sea Level
Because Calgary is considered a mountain-high city located at a high elevation of 1,048 metres above sea level, one must take into consideration how that will affect installation and use of a tankless water heater. All Eccotemp products have been tested for use at elevations up to 609 metres and it is not recommended that you use or install our tankless water heaters above 5,000 feet or 1,524 metres. Calgary falls into the recommended range, but always be cognizant of where you will be installing your tankless water heater and the elevation of that area.